Classic Edge 750 "Titanium" Outdoor Wood Burner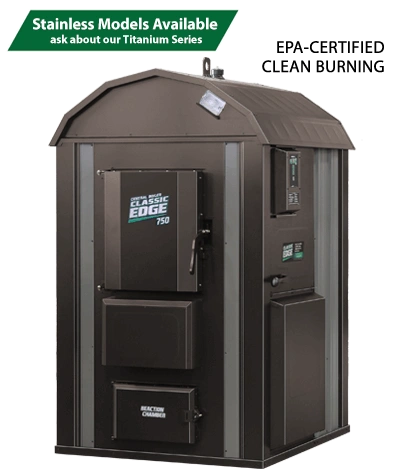 Classic Edge 750 "Titanium" Outdoor Wood Burner
Outdoor Wood Furnace
Titanium Series stainless models offer the same great features and benefits of non-stainless models with added benefit of a stainless steel firebox/water jacket assembly.
Provides superior firebox corrosion resistance
Allows for longer burn time
Extends life of the furnace
Adding the proper water treatment BEFORE adding water to the system is critical for a Titanium Series furnace. The Owner's Manual and Warranty will outline the needed requirements. Ask us about more information about Titanium Series models.